Florent L.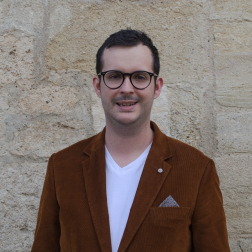 Seller name
Florent L.
Language
Français (French)
Average rating
Followers(s)
3 followers. Add to favorite seller
Seller country
France
Seller city
Montpellier
Seller description

Rédacteur web professionnel depuis 2016

Ayant une expérience significative en composition musicale, je me spécialise dans le domaine de la musique.

J'ai également eu l'occasion d'acquérir de l'expérience en travaillant au côté d'un coach en développement personnel, ce qui me permet d'écrire des articles sur la thématique du bien être.

Enfin, je suis passionné de high-tech, ce qui me pousse à écrire dans cette catégorie.
News of Florent L.